How to care for your tapware
To ensure you get the most out of your tapware we have created this simple guide to address the most common problems; you'll find everything you need to keep your tapware in premium condition.
Removing limescale
All tap water has trace amounts of minerals present, while completely harmless to us, these minerals can build up on tapware creating unsightly limescale deposits.
Thankfully, removing these deposits is quick and easy.
Step 1
Soak a microfibre cloth in warm water and gently rub across the affected surface to remove stains and residue.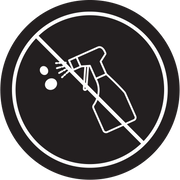 Step 2
For harder to reach places like corners and crevices, you may need to use a mild cleaning acid such as natural citric acid. When applying the acid, do not spray it directly onto the affected area. Instead, soak the microfibre cloth in the acid solution and wrap it aroundyour tapware to soak.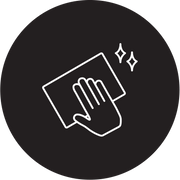 Step 3
Once the solution has dissolved the limescale, rinse the affected area with warm water and wipe down with a fresh cloth.
Fixing a disrupted shower flow
If you've noticed a disruption in your shower's water flow, there may be a blockage in the aerator. An aerator evenly spreads the water flow through your showerhead but can be disrupted by a build-up of limescale.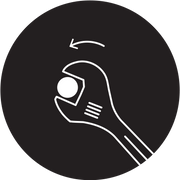 Step 1
Remove the aerator using the specialised spanner you received during installation.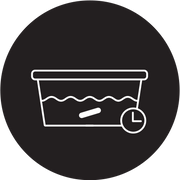 Step 2
If limescale is present, soak the aerator in a warm solution of water and natural citric acid to dissolve any build-up.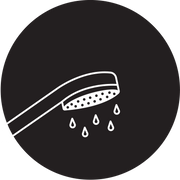 Step 3
Once the limescale is removed, rinse the aerator in tap water and reinstall in the showerhead.
Realigning shower nozzles
Over time some of the nozzles in your showerhead may start spraying water at different angles. Don't worry - they're not broken, but there may be something blocking them.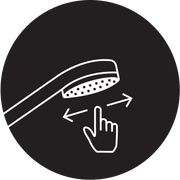 Step 1
To check the source of disruption try rubbing the nozzle sideways. This should dislodge any build-up of sediment. Once removed, test the shower flow again. If the nozzle is still spraying water at different angles move to step 2.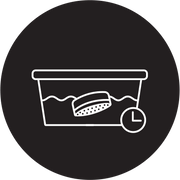 Step 2
Unscrew the showerhead and rest in a solution of warm water and natural citric acid. This should remove any of the more stubborn deposits of dirt or limescale.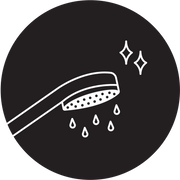 Step 3
Once the sediment is dislodged, rinse with water and reinstall. Your shower flow should be good as new!
Cleaning and your warranty
Be mindful to follow these instructions carefully. Correctly cleaning and maintaining your tapware will ensure a lifetime of use. However, using the incorrect technique or products may cause premature corrosion, damaging your tapware and voiding your warranty. Be sure to avoid the following: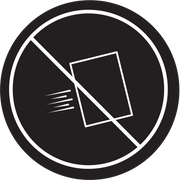 Do not use any abrasive materials such as scorers to remove limescale as this can scratch the finish.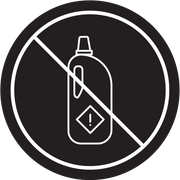 Do not use harsh cleaning products including tile cleaner, vinegar and drain cleaner, or cleaners with high pH levels, such as ammonia and bleach.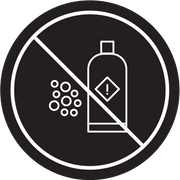 Cleaning products that contain microparticles can also be highly abrasive and shouldbe avoided.
Meir tapware is designed and engineered to last. Manufactured to the highest quality standards, every piece has a lifetime warranty.  If you require any further assistance, please don't hesitate to contact our dedicated Customer Service team.